Look beautiful, feel beautiful…
Here at C & B Beautiful, we're dedicated to making you look fantastic and feel amazing through our range of treatments.
From waxing to tanning, manicures to massages, we offer everything you could want from a beauty salon. We provide an extensive range of treatments to ensure we cover all of our clients' individual needs.
Our team of beauty consultants and therapists are highly experienced and fully qualified so you can trust you'll be getting the best treatments possible and you'll be left with the best possible results. We pride ourselves in providing a warm, friendly environment for you to relax in and enjoy.
Our salon is based in Haverhill, where we offer competitive prices for all treatments so you don't have to spend a fortune to look and feel gorgeous.
Why visit C & B Beautiful?
All treatments are carried out by fully qualified, experienced beauty therapists
The atmosphere in our salon is always warm, friendly and relaxing
We offer a wide range of different treatments to suit individual needs and requirements
We use many top-brand products for our treatments
We're more than happy to offer our advice if you are unsure of what you would like or what would suit you best
Our prices are extremely competitive so you won't have to spend a fortune
We are official stockists of…
Katherine Daniels
Crystal Clear
Bio Sculpture Gel
Australian Gold
We provide a wide range of beauty treatment packages and special offers so please give us a call for more information.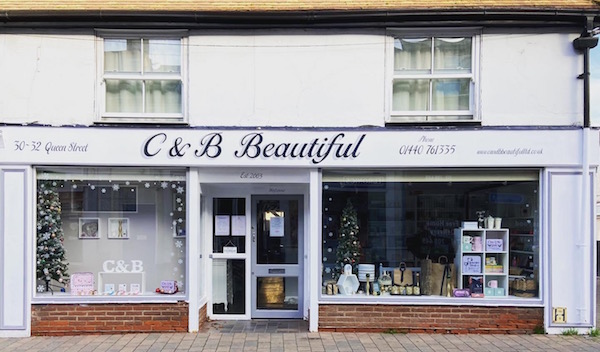 Haverhill Salon
Address: 30-32 Queen, Haverhill, Suffolk, CB9 9EF
Phone: 01440 761335
Opening Hours:
Monday – Closed
Tuesday – 9:30am-5pm
Wednesday – 9:30am-3pm
Thursday – 9:30am-8pm
Friday – 9:30am-6pm
Saturday – 9am-3pm
Sunday – Closed
(These hours are subject to change due to staff holidays)